New shirt design - Limited pre-order period
Lychgate - 'An Antidote for the Glass Pill' shirt pre-order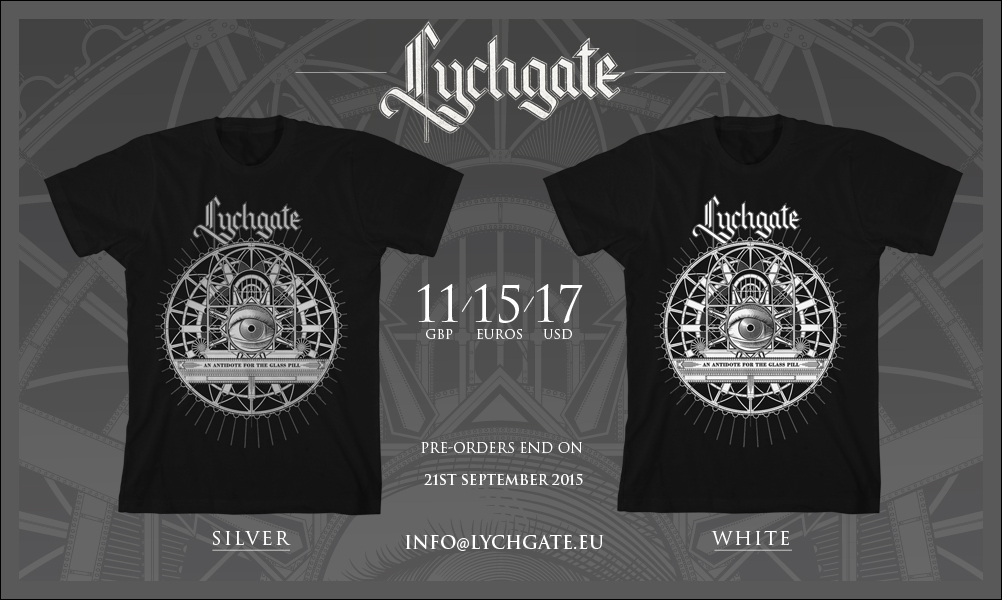 To complement the CD and LP release, we are proud to present this grand shirt design courtesy of Metastazis, clearly inspired by the Panopticon theme on 'An Antidote...'.
The black shirt is available with silver or white print - male or girlie shirt.
In order to get your size/print choice, you can pre-order up to 21st September only through the store link HERE or by writing to this address: info@lychgate.eu
PLEASE NOTE:
This is a pre-order. We will send the shirts to print immediately after the deadline (21st September 2015).
Please allow at least a month for the items to be ready for shipping.
We will update everyone once the tees arrive from the shop and when we start shipping them.
T-shirt price 11 GBP / 15 EUR / 17 USD + shipping